Comic
Law Of Fire I - Tale of Moons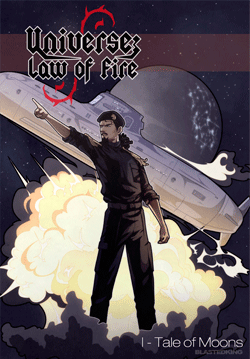 Literally shot out of light speed, the DSS Hootsforce suddenly find herself in an pending war between the two twin planets of Tyr and Hatir. Armed conflict seems inevitable as tensions rises and a conspiracy of murder and destruction unfolds before our heroes.
47 Pages
Published: 01.05.2020
Law Of Fire I - Tale of Moons
Law Of Fire II - Starheart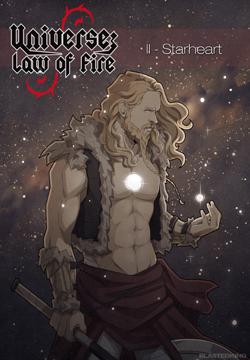 Leaving Tyr and Hatir behind, the DSS Hootsforce arrives at the dwarven space station Altrada for some badly needed repairs and R&R. But trouble soon follows.
48 Pages
Published: 29.01.2021
Law Of Fire II - Starheart
Law Of Fire III - Kings and Legends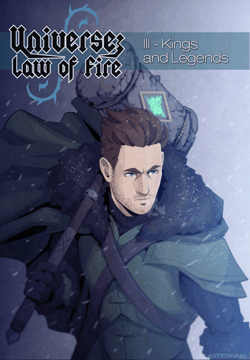 Asked to investigate a troubling development on Galast, the crew of the Hootsforce, alongside a forgotten friend and a familiar stranger, soon finds themselves pitted against a horrible magical corruption that threatens to consume the planet.
55 Pages
Estimated Publish Date: 14.01.2022
Law Of Fire III - Kings and Legends
Story
