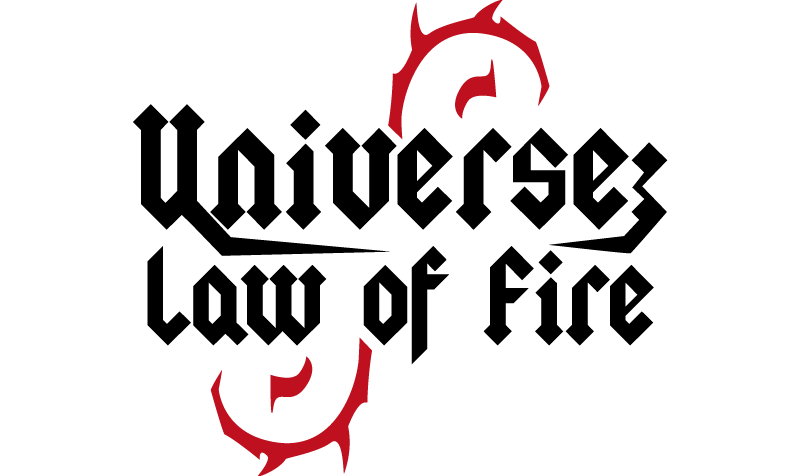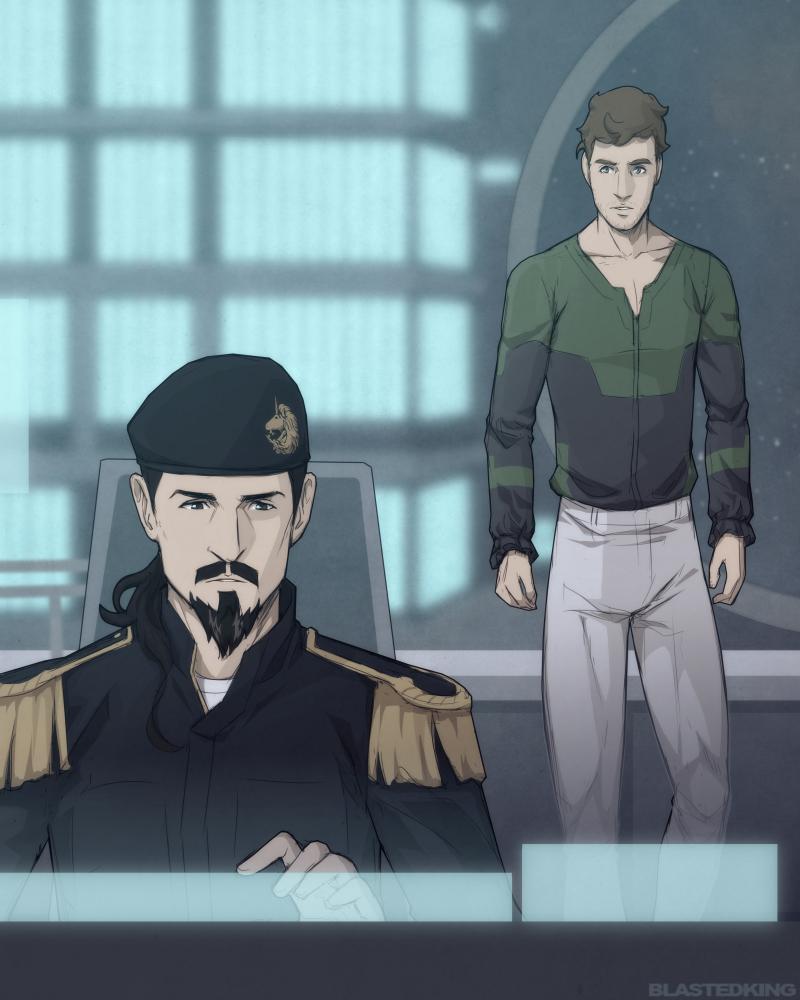 30.06.2020
Chapter 2 of 12
Heart of Fire
Words: 871
Read Time: 5min
The heat clawed its talons into his flesh, dragging him into the darkness, and as the overwhelming fire swallowed him whole, he woke up. Ice–cold sweat covered his skin and he shuddered when he threw the blanked aside.
The floor was warm against his feet, faintly he sensed the familiar pulse of the submarine's engine. It calmed his nerves.
His body ached when he stood up. He barely wanted to get dressed but he did so anyway. Trying to go back to sleep seemed even more unappealing.
Angus left his room and made his way up the deserted feeling DSS Hootsforce. In zero gravity he would be able to just shoot through the main shaft straight up in no time – but right now, his own weight was pressing him down onto the metal floor, almost as if it wanted to keep him from coming up further.
He sighed when he reached the command deck, then turned to the front panels. Ralathor sat with his back to him.
"Did you fall asleep?" Angus asked, his voice tired but light, a faint sense of déjà vu tingling in his mind.
"I did not." Ralathor wasn't startled, nor did he turn to face Angus who in turn walked up to him and sat down in the seat next to the commander.
"It's those nightmares still," he admitted before Ralathor could ask. "Actually…" Angus took a pause, his eyes unfocused as he looked around the command deck that seemed so different when it was deserted like this. Almost unreal. "I'm not quite sure I'm not still dreaming."
From the corner of his eyes he saw the slight move in Ralathors face and was surprised to see a weak smile in the corners of the other man's mouth. The worst thing about it though, was that it didn't seem very happy.
"What makes you say that?" the commander asked, accepting the bait.
"I don't know – things are going a bit too well as of late, don't they? I feel like something should be happening, something to really kick us in the ass. But it's not."
"What exactly do you expect to happen?"
Angus shifted on his seat, looking at his own knees while sorting his thoughts. What came to mind were vague ideas of massive explosions, tears in time and space, and by hoots, that blasted fire again – the images weren't like memories, not quite, but they felt as familiar – and unsettling – as those nightmares.
His mind wandered off, trying to find something to focus on but everything he came up with seemed blurred and not quite there as that he could put it into words. Ralathor stayed quiet, not pressuring him for an answer, but at this rate he might won't get an answer in the next three hours. If even. Then again – time wasn't a factor the commander seemed particularly concerned about.
Angus frowned slightly, something like a faint headache in the back of his brain poked him as he thought about Ralathor now. He did remember the legend of the Hermit that helped the first Angus McFife all those centuries ago – and then there was Ralathor now. The pain increased as did a terrible desperation within him – he remembered coming on this ship the first time, there had been a battle, but where had that been? And when? He barely remembered the details – he figured they had won, but how, he could not tell. He knew that he had been looking for something and then he met Ralathor – he had helped him. Helped him ever since without question, fighting side by side.
"Do you remember when we met?"
Ralathor looked at him, his eyes tired. "You have to be a little more specific about that, Angus."
"What was that battle about? The last one."
Ralathor stayed quiet for a moment. His eyes fixed on the screen before him but Angus could see in his face that he wasn't really looking at it.
"It feels like an eternity ago, doesn't it? An evil threat, a problem to solve, forces to gather – I admit, things have become a bit blurred in my memories as of late."
Angus raised his head in surprise, staring in utter disbelief at the sub commander.
Ralathor was lying to him.
Maybe for the first time since he knew him. A fact that not only greatly confused him as to why he would do that over this topic, but also hurt. It felt like betrayal – and yet, or maybe because of that, he was unable to call him out on it.
"I guess it's really been a while..." Angus said instead, unable to hide the bitter undertone in his voice.
The silence that followed was suffocating. Maybe if Angus were drunk he might have begged him now not to lie to him, but as it was he could not bring himself to it. Maybe out of pride, maybe out of fear to learn the reason for it after all.
"You should sleep, Angus. Tomorrow is going to be a long day."
"Yeah…"
